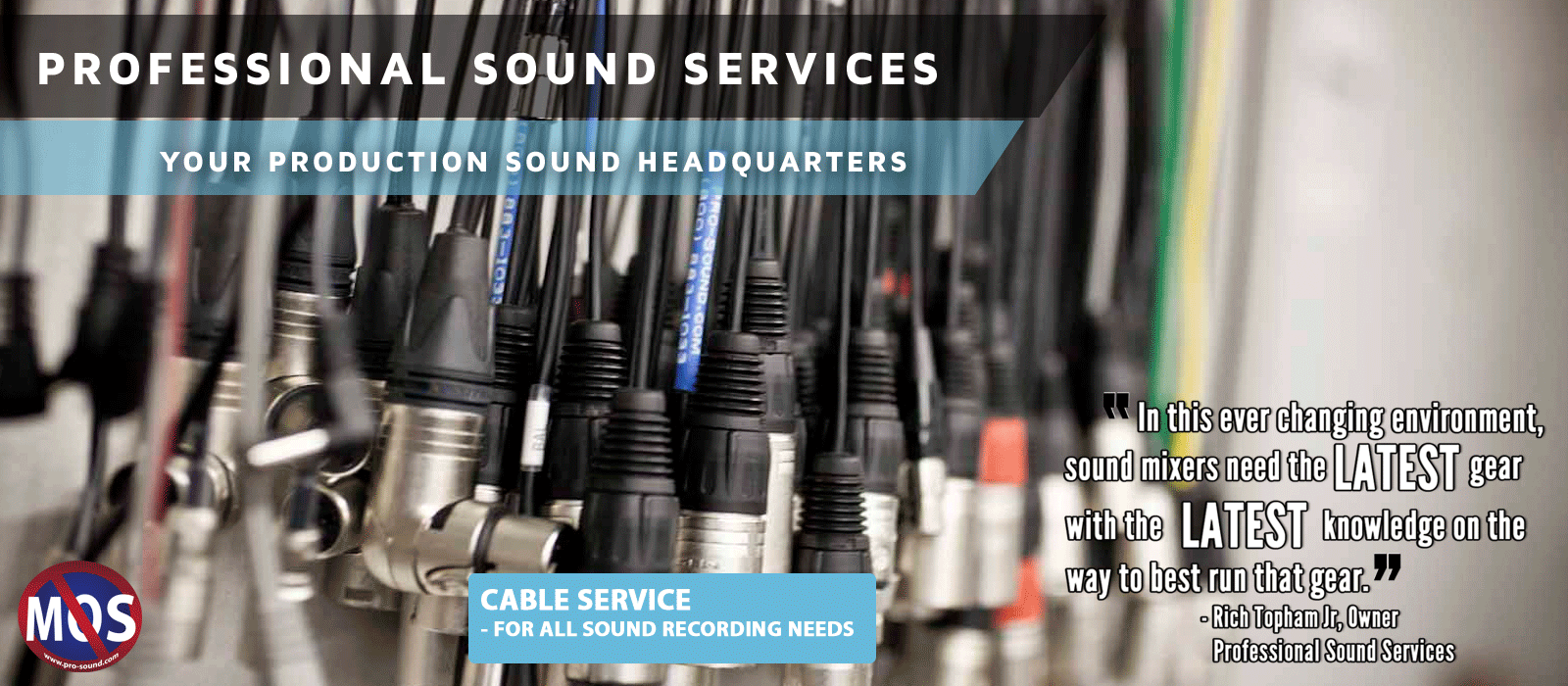 FACTORY AUTHORIZED SERVICE CENTER
Nagra recorders, Wireless Microphones, Custom Cables, DAT Recorders, Mixers, Boom Poles, and more...
30 day guarantee on all repairs!
Quick turn around time.
PSS provides prompt and reliable service on a wide variety of professional audio equipment, both in and out of warranty. The investment in your production audio equipment is important to you. Regular care and maintenance is an important step in prolonging the life of that investment. Please call the Service Department in New York to discuss the service or repairs which you need on your equipment. 

Upon request, we consult on modifications and custom work, and build the special cables you need.
Repairs, maintenance services

Rebiasing and alignment

Conversions and modifications

Analog and digital tape recorders

Mixers

Microphones

Cable repair

Miscellaneous repairs on booms, carts, etc.
Vladimir Tarasov - Service
service@pro-sound.com
Vlad is one of the best audio technicians around. He is known as "The man who fixes it all" in the audio service field. With his toolsets in the service room Vlad works magic everyday.
You must have javascript enabled to use this form.